The gite
Life of castel in family...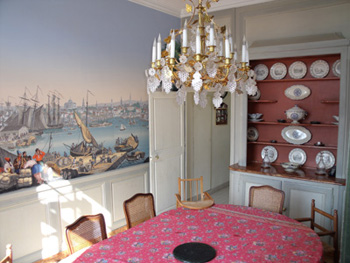 A family's story
For 15 years, thanks to Cécile and Olivier Refait, the castle is being reborn in the middle of a vineyard, and with the tradition of warm welcomes and hospitality of the cottage.
Here floats the perfume, the spirit and the touch of the Zuber family, famous Alsatian wallpaper manufacture. Rooms, doors with floral patterns painted by Olivier's mother, everything is infused by this heritage.
Then you will have also the pleasure to admire watercolours of the family's artist.
You will also have the possibility to enjoy activities on site or nearby.